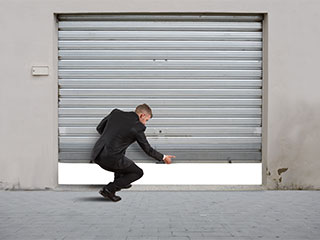 We are a team of professional garage door repair specialists who provide services relating to repairs, maintenance, replacement and installations of automatic garage doors in residential areas. Our extensive experience ensures that we provide the best possible service in these areas, including our specialty: emergency callouts. Our services are comprehensive, affordable and transparent, so give us a call today to find out more about how we can help you.
Emergency Garage Door Repairs
We offer a quick-response service on unexpected door failures. Whether the door itself is inoperable or a broken opener is making it difficult to secure your home, our team is ready to handle your emergency. We specialize in residential garage door repairs, which makes us one of the best choices for immediate solutions.
Part Replacement & More
Many of the crucial components in your garage door will sustain unavoidable damage as a result of regular use, outdoor weather conditions, and possible accidents. Therefore, it may be necessary to have these parts replaced from time to time. Whether it's your garage door brackets, the springs, or the panels, we source and replace failed components with high-quality replacements.
Regular Preventative Maintenance
Our technicians can help extend the lifespan of your garage door and all of its components by ensuring that they receive regular, thorough and careful maintenance. Regular maintenance is necessary to prevent long-term mechanical issues, failed parts and a need for expensive garage door replacements. So, call us now to have your door professionally maintained.
Call Now for Details
To take advantage of any of the above-mentioned services and more, contact us today, or explore our website for further information about our garage door repair services.
Looking for more? We also offer:
Garage Door Safety Inspections
Screw Drive Opener Replacement
Broken Spring Replacement & Repair