Sensor Alignment
Customer Issue: The customer's sensor beams weren't touching, and his garage door wasn't closing.
Our Solution: The first step in sensor alignment, after disconnecting the opener and locking the garage door in the fully open position, is to loosen the sensors. Next, after determining that vertical realignment wasn't necessary, our team cleaned adjusted the sensors until the beam was connecting again. Finally, the sensors needed to be tightened back into place.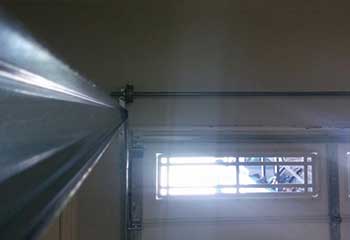 Garage Door Off Track
Customer Issue: Seriously bent track.
Our Solution: We immediately noticed there were sections of the tracks that had become quite misshapen. After removing them and installing new tracks in their place, we made sure the rollers were able to move along them effortlessly, and that the door was once again able to open and close without a problem.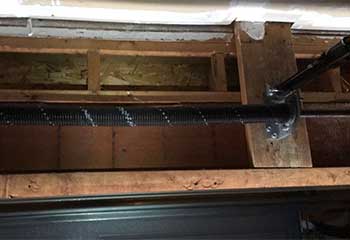 Spring Replacement
Customer Issue: Worn out springs.
Our Solution: Both of this customer's extension springs broke after years of use. Our technician safely disconnected the old components and replaced them with more durable ones, taking care to ensure the door continued working smoothly and quietly afterwards.
Katherine Sanders
- Chaska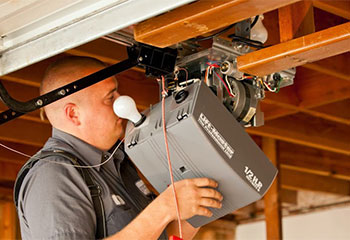 Genie Opener Repair
Customer Issue: The opener's trolley was moving but the door wasn't moving.
Our Solution: We secured the chain to the rail to make reassembly easier. We then separated from both sides of the trolley and removed the rail from the bracket. We could then remove the trolley and fit the replacement.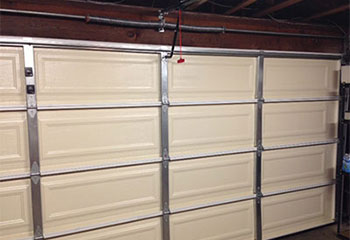 New Garage Door Installation
Customer Issue: The client wanted an electric garage door fitted.
Our Solution: We installed a gorgeous Amarr Coastal garage door model at the customer's request.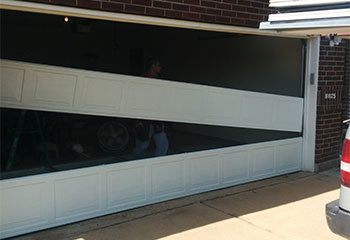 Panel Replacement
Customer Issue: A few of the panels were dented in an accident.
Our Solution: After sourcing perfect replacements, we removed the damaged panels and installed the new panels.